In their Wonder Woman merchandise store over at Zazzle they have classic Wonder Woman comic book covers, artwork and photography from the brand new movie on a variety of products. Actually, I noticed they don't have many of the classic comic book covers on posters. But you can find them on other products. I created a poster collection because, if I were to buy a product myself... it would be one of these.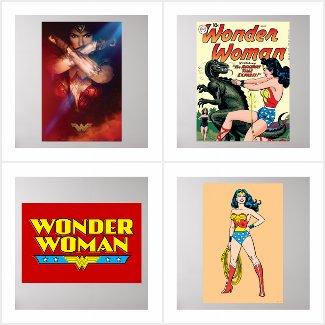 Wonder Woman Posters
by
Annalee Blysse
Memorabilia these days can be customized. I am not sure what that'll do to the pawn shops trade in the distant future, but for now it's sure a lot of fun to create your own gifts! The Wonder Woman store at Zazzle is full of classic comics images and covers, along with photography from the brand new movie!