This afternoon I tasted my first photo
shortbread cookies
from the company Modern Bite via Zazzle.com. They were yummy cookies! I'm a shortbread cookie with frosting fan and they passed the taste test for me. At Zazzle these custom gifts will ship within a few days of order, and remain fresh for two weeks. They'd make a great stocking stuffer for that special someone. An order in December could be fresh on Christmas morning. An order this week would be nicely discounted. (They'll likely have nice sales in December too.)
UP TO 60% OFF + 15% Off All Orders - 'Tis The Season SALE!
Ends Friday, November 21, 2014 at 11:59PM PT
Coupon Code: TISTHESEASON
If this week's promo code at Zazzle.com is expired check the
Zazzle Coupons and Promotional Codes
for the latest great deals.
They're great for adding your own photo on a square or round shape....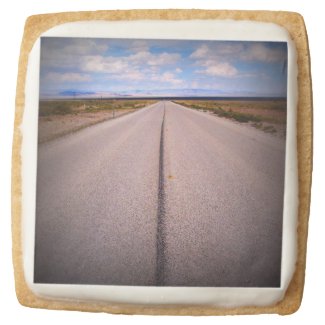 Print Square Phone Photo Square Premium Shortbread Cookie
by
annaleeblysse
See another Sugar Cookie at
Zazzle
Photo Round Premium Shortbread Cookie
by
annaleeblysse
Check out other Photo Premium Shortbread Cookies at
zazzle.com
Also at Zazzle you'll see thousands of pre-made designs in their marketplace that other shopkeepers have set up. Here is one sample from my online shop. This round peace symbol design is set up to be easily customized. Change the background color to go with the white portion of the symbol. Here are all the premium shortbread cookies
in my shop
and in the entire
Zazzle marketplace
and lastly a link to
Christmas theme
custom cookies.
Neon Pink and White Peace Symbol Round Premium Shortbread Cookie
by
annaleeblysse
Browse another
Sugar Cookie