Here is the custom space image Pandora's Cluster Lamp-in-a-Box Table Lamp in my online shop at Zazzle.com. I ordered it last month and Zazzle shipped it in the time they promised. Then I started to get anxious because it never showed up and I live one state over from Zazzle's headquarters. UPS referred to the delay as "local disruption". I suppose that was code for the miniscule amount of snow we got that even shut down schools. I'm an ex-pat Alaskan. An inch of snow makes me wish we got more.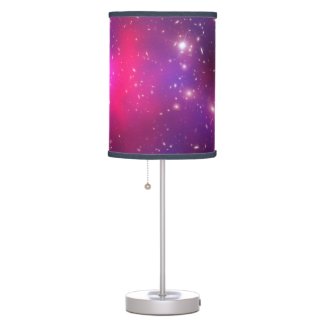 Pandora's Cluster Table Lamp
by
annaleeblysse
View another
lamp online at zazzle.com
But it finally showed and here is my new lamp on my kitchen table. It isn't crooked. That is my sitting too close with my phone.
(I removed the photo...)
I think the ceiling option would look great too.
Pandora's Cluster Pendant Lamps
by
annaleeblysse
See other Pandora Lamp-In-A-Box Lamp at
zazzle