Monday, August 19, 2013
20% Discount at Zazzle Until Thursday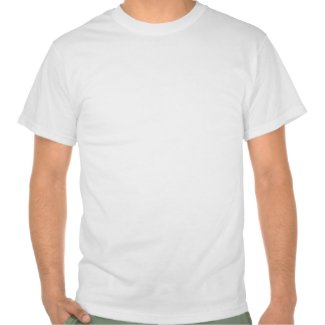 Trust Me... I'm a Science Teacher T-shirts
by
gifts4teachers
View more
Trust T-Shirts
20% OFF ALL ORDERS! Gear For The New School Year!
Great for back-to-school shopping online.
Recent Posts
"Песенка про АЛФАВИТ - официальный саундтрек приложения Говорящая АЗБУКА -- Детская песенка из букв русского алфавита. Изучаем русски...

Reddit Russian101 put up a few videos on the alphabet four years back. As for going over the Cyrillic alphabet, it's one of the longe...

A couple helpful pronunciation videos on the Russian Grammar YouTube channel created by Dr. Curtis Ford via the University of South Carolina...

In case you haven't run across the word before, "буква" is Russian for "letter". As in буква а, буква б, буква в....

Interview video with artist and home builder Chryssa Wolfe. - "A Washington area business woman is enjoying a fulfilling - and lucrat...

An interesting look at the magic money machine. I definitely saw people using the #obamalovesamerica tag defending their voting choice on Tw...

Siobhan Thompson on the Anglophenia YouTube series performing 17 regional accents of Great Britain pointing out celebrities that speak them....

A picture on Twitter of strawberry Hubba Bubba chewing gum from Russia via Twitter. клубника #тату вечер начинается :3 pic.twitter...

Another Russian teaching Chinese via YouTube. This video shows the etymology of characters in 你好 ... Здравствуйте.