Whistler Mountain Hiking in British Columbia
Long video showing the trails and destinations for hiking on the mountain at Whistler in BC, Canada.
Here is a lovely photo postcard I saw on Zazzle showing Harmony Lake on a calm day. Finding this postcard got me checking YouTube for the video that I found above.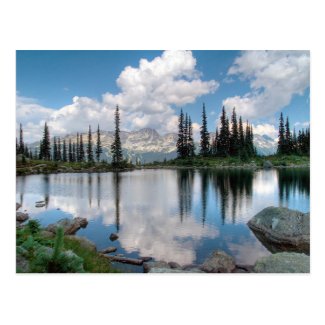 Harmony Lake II Postcards
by
vilhei
View other
Landscape Postcards