Saturday, July 06, 2013
Landscape Photography Business Card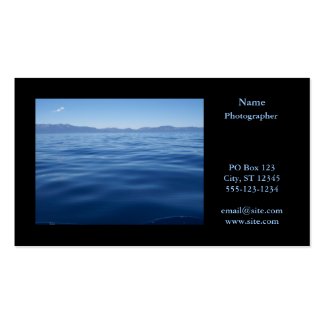 Photography Business Card
by
annaleeblysse
See more
Lake Business Cards
Template is set up to accept landscape orientation photos.
Recent Posts
 Nomad Women's Yippy Low Rain Boot on Amazon There is a low-cut style of Nomad Women's Yippy Low Rain Boot available in four differe...

I had recently found the blog called LifeHacker , where you can find tips about modern life like getting more out of your iPod with " ...

I noticed a variety of new Disney "Tsum Tsum" designs are available in their Zazzle store on tees and other gift items. As always ...

There are new customizable pencils available today via Zazzle.com and the maker the Pen Company of America. Below are some solid color perso...

В Лондоне открылась выставка «Космонавты. Рождение космической эры»: http://t.co/oBDAbuLMDa pic.twitter.com/KaG0O0cX9x — РОСКОСМОС (@fka...

Normally I just ignore all the talk about Donald Trump's hair. But, I have to admit ... these Trumpkin and Trumpkin Pie tees at Zazzle a...

A video demonstrating how to tell time in Russian, that focuses on afternoon hours. To learn about the evening hours, here is the 3rd video ...

The verb 'to know': 'SABER' and 'CONOCER ' in Spanish A Butterfly Spanish language video on YouTube describing the...

I was introduced to this old Russian song today. Алла Пугачева - Миллион Алых Роз - Million of Scarlet Roses. You can find the lyrics in b...

There is a small shop with some custom hant painted galaxy designs on Nike skate shoes via Zazzle.com. "Benefits of Nike Zoom: Leather ...