Today I saw one of the less common, but regular enough, referral sales go to some nameless person out there on the Internet that had been promoting my products (or stickers in general and the customer picked out mine). Someone bought 120 sticker packs from one of my stores. The sale was just shy of $500, so someone earned over $50 for leaving a link somewhere that lead to Zazzle.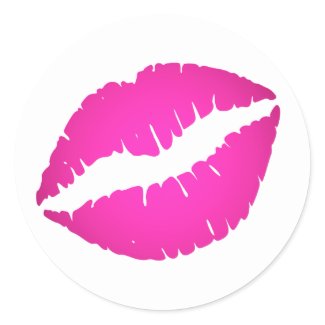 Hot Pink Kiss Stickers
by
annaleeblysse
Create my own sticker
at zazzle.com
Here is an interesting Squidoo Lens:
How to Make Money on Zazzle WITHOUT a Store
written by another shopkeeper
weddingzazzle
.