Internet curator, language enthusiast, independent artist and photographer, and digital nomad.
Thursday, July 05, 2012
ObamaTax Bumper Sticker
This anti-ObamaCare political bumper sticker is one of Today's Best at Zazzle.com.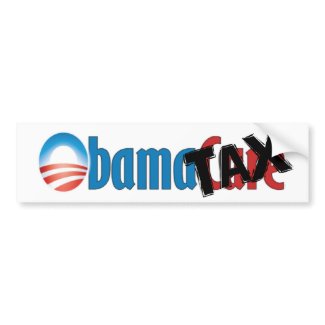 Anti ObamaCare - ObamaTax Bumper Sticker
by
Megatudes
Look for more
stickers for cars
at zazzle.com
Posted via email from Annalee Blysse @ posterous on posterous.
Update... the video has been removed since this post was first written... The ideas discussed in this video brought to mind one mistake I s...