"
Amy Marie Designs: Shopaholic Chick's Big Giveaway!!!!
: This is the giveaway you have all been waiting for!! Over $300 worth of prizes will be given away at the end of this 10 day raffle!!"
One example of a prize is that you could win some stickers from 3DMOONMAN's Zazzle.com store. There are tons of other prizes if you check out link above.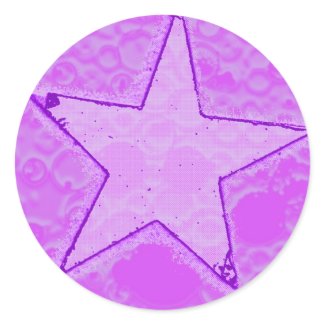 Bubble GUM Star Sticker
by
3DMOONMAN
Begin
selling my art online
at zazzle.