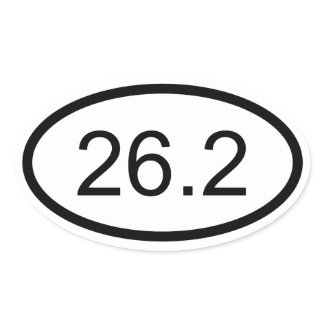 Create Your Own Euro Style Oval Sticker
by
designs4you
Join Zazzle.com's
artist affiliate program
Create Your Own Euro Style Oval Sticker

Add initials of someone or someplace you want to highlight. Add a city, state, province, country or even airport code. Add a nickname or text lingo. You can also change the background color from white to your favorite color if you choose the "Customize it!" option.
A 26.2 oval sticker for marathon enthusiasts.
Posted via email from Annalee Blysse @ posterous on posterous.