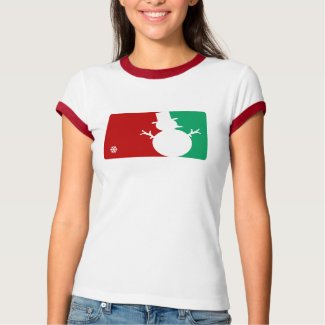 Christmas MVP logo
by
Anotherfort
View more
Christmas T-Shirts
Christmas MVP logo

Sporty and Fun Snowman Logo!

Be the most valuable present-giver this Christmas with this merry red and green holiday sports logo style snowman and snowflake design. It's a classic way to say I love the holiday season. Ho ho ho.
December Dazzle Days Sale! 30% OFF SHIRTS & CASES! TODAY ONLY!
Posted via email from Annalee Blysse @ posterous on posterous.