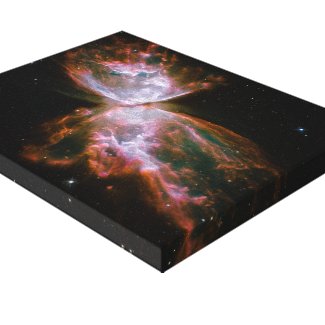 Butterfly Nebula
by
annaleeblysse
Get your own
customized canvas
Butterfly Emerges from Stellar Demise in Planetary Nebula NGC 6302.
Butterfly Nebula Canvas Print from Zazzle.com - Wrapped canvas prints are 60% off right now at Zazzle ... details on the product page. Everything else 15% off today only .. details to that sale also prominent on the Site.
Posted via email from Annalee Blysse @ posterous on posterous.