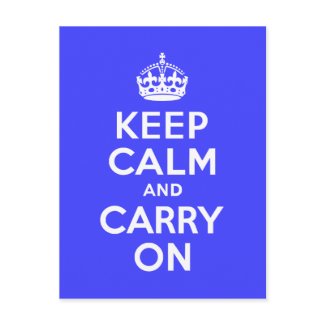 Keep Calm and Carry On Blue
by
prideshoppe
Browse more
Keep Postcards
Keep Calm and Carry On vintage-style design on a rainbow blue background.
50% off greeting cards, invitations, photo cards and postcards and 20% 2012 wall calendars at Zazzle.com with the coupon code CARDS2011CAL until November 20, 2011 at 11:59pm PT. There is more information on this discount offer at Zazzle.com.
Posted via email from Annalee Blysse @ posterous on posterous.