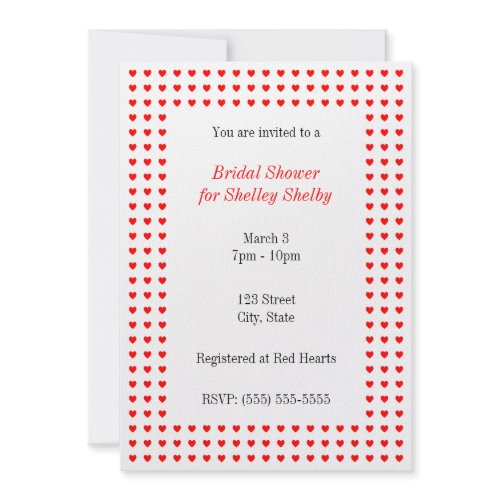 Tiny Hearts Invitation
by
annaleeblysse
Make
custom announcements
on zazzle.com
50% off greeting cards, invitations, photo cards, or postcards at Zazzle.com with the coupon code ALLCARDSSALE on/or before October 5, 2011 at 11:59pm PT.
Simple red heart border for an invitation. Works for bridal showers, birthday parties and other party ideas.
Posted via email from Annalee Blysse @ posterous on posterous.