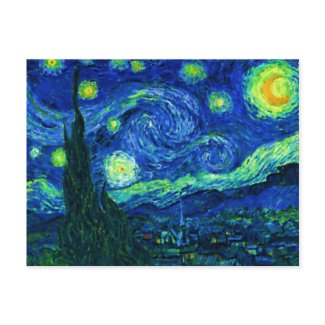 Starry Night Postcard
by
annaleeblysse
Postcards
by zazzle
A digital watercolor version of Van Gogh's Starry Night.
Starry Night Card
by
annaleeblysse
View more
Vincent Cards
20% off invitation, greeting card, photo card and/or postcard at Zazzle.com with the coupon code HOLIDAYCHEER until December, 31 2011 11:59pm PT.
Posted via email from Annalee Blysse @ posterous on posterous.