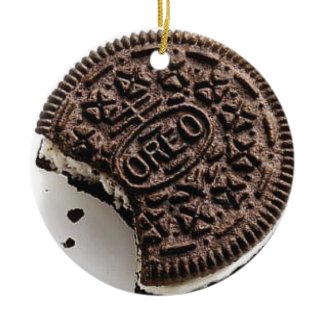 Oreo ornament
by
kraftfoods
Make a
custom Christmas ornament
at Zazzle.
Kraft foods has a store at Zazzle.com, and in it they sell a round Oreo cookie ornament. Of course, the cookie has a bite taken out of it. Who can resist an Oreo? This would make a cute ornament for the Christmas tree.
Buy 2 Ornaments Get 1 FREE sale at Zazzle.com. 34% off ornaments when three or more qualifying ornaments are purchased with the coupon code ORNAMENTDEAL through November 1, 2011 11:59pm PT.
Posted via email from Annalee Blysse @ posterous on posterous.