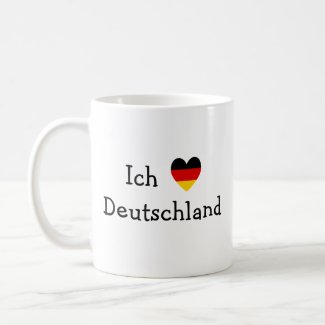 Ich liebe Deutschland
von
definingyou
Tassendruck
bei zazzle.de
Klassische, weiße Tasse

Ich liebe Deutschland Die klassische, weiße Tasse eignet sich ideal für den Aufdruck von Fotos oder Designs. Ein weißer Leinenschuh für Deine Kreativität. Große Henkel für einen guten Griff. 325 ml oder 444 ml Geeignet für Spülmaschine und Mikrowelle. Importware.
Here in the US ... we can get the same mug by changing the .de to .com. Though Zazzle is offering different promotions at Zazzle.de ... this sale on mugs is only available at the .com site: Oktoberfest Sale - 15% Off Mugs at Zazzle.com with the coupon code TEEMUGSPROST valid through September 25, 2011 11:59pm PT.
Posted via email from Annalee Blysse @ posterous on posterous.