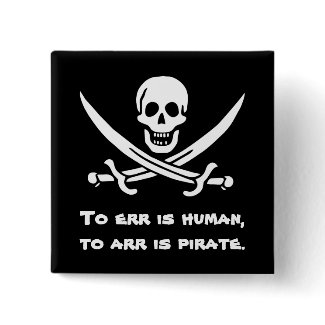 Add a Pirate Message Button
by
buttons4you
Try Zazzle's
button maker
Add a Pirate Message Button

Calico Jack style pirate flag button. If the text message you want to add doesn't fit, you can reduce the font size. There are other cool fonts that would look good on a pirate button if you choose "customize it".
15% off everything at Zazzle.com for two days only! Use the coupon code ENDLESSUMMER at checkout until September 21, 2011 at 11:59pm PT.
Posted via email from Annalee Blysse @ posterous on posterous.