A fantastically funny photo of elk at an elk crossing sign was a winner at the monthly photo challenge over at this blog:
Jasmine's Merch: First of the Month Photo Challenge: Where the Wild...
: "The results for our second photo challenge are in!..." Below I've posted the postcard version of the photo at Zazzle. By the way, check the blog if you'd like to participate in July and enter a photo that fits the theme of "patriotism".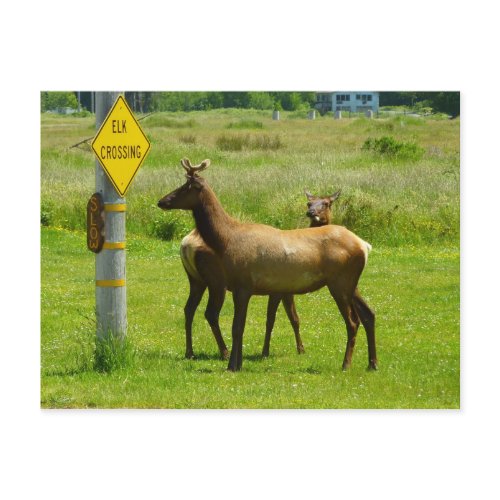 Elk Crossing Postcard
by
mlewallpapers
View other
Wildlife Postcards