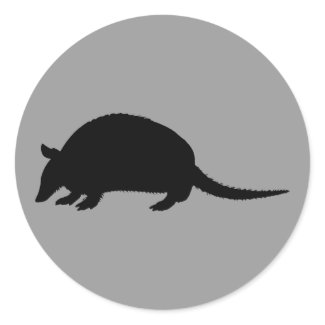 Armadillo
by
silhouette_emporium
sticker printing
by zazzle.com
Free Shipping on orders of $50 or more at Zazzle.com! This great discount offer available through May 1, 2011 at 11:59pm PT. Just enter the coupon code: FREESHIPFORU at checkout in the "Zazzle Coupons/Gift Certificates" box.
Armadillo Round Sticker from Zazzle.com
... you can change the background color if needed.