Discounted shipping on Zazzle for Mother's Day gifts! Get your order for Mother's Day! FREE 2-day upgrades on orders of $55+ from May 1st - May 5th.
Use code: TWODAYMOMDAY (See rules on Zazzle).
Orchidae Card by vintage_emporium
The 74th plate from Ernst Haeckel's unstformen der Natur of 1904, showing various types of orchids.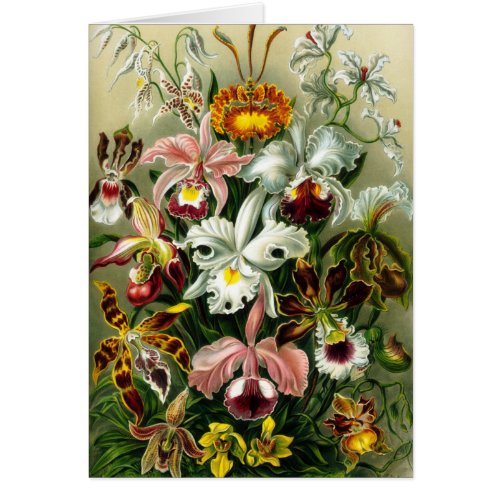 Orchidae
by
vintage_emporium
cards
See other
Tropical Cards