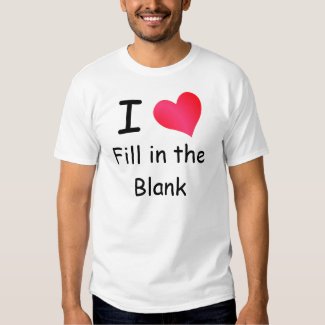 I Love (Fill in the Blank) T-Shirt
by
annaleeblysse
Design your own
personal shirts
online at Zazzle.
What is it that you love? Let the world know what you love the most with this fully customizable tee. The "Fill in the Blank" text below the "I Heart" design can be changed.
As you can see in the image below, the size of the heart design can change if needed to match the added text.
I just got done watching Michael Phelps get his 8 for 8 gold medals.
Tags: i love, i heart, hot pink, pink, red, heart, heart design, customize, gift idea, personalize, template, tee, cute, custom, personal, create your own tee, fill in the blank, T-shirts
Updated 5/5/2016