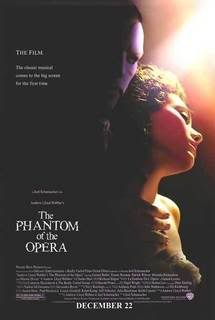 I watched Phantom of the Opera tonight. I think I saw the old, old movie when I was a child. The story wasn't unknown to me, but I've never seen the stage production or this movie before.
The movie got me wandering around looking for pics...
http://fanficsetwallpapers.free.fr/
Website that has free wallpapers dedicated to Phanton of the Opera, and much more.
http://celtic-hearts.com/
Gerard Butler fan site.
Will Ferrell's The Phantom of the Opera
Antonio Banderas as The Phantom Of The Opera
http://sjl.funnyordie.com/v1/view_video.php?viewkey=3efbc24c7d2583be6925
Speaking of Will Ferrell ... I enjoy his slightly obnoxious humor. But, not in The Landlord video that is going viral. Using children like this doesn't amuse me. Then again, slackers that don't pay their landlords aren't really amusing characters.